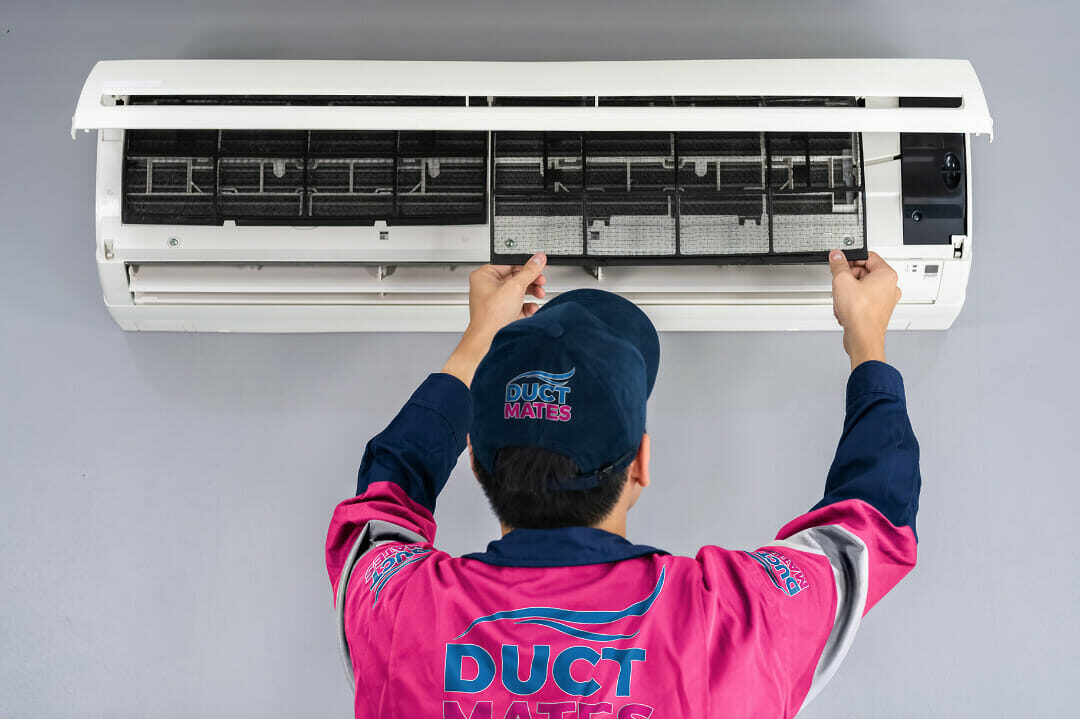 Just like your car, your split unit system air conditioner must be regularly cleaned to maintain its peak performance and lifespan. With air being constantly circulated, dirt and dust build up is inevitable within the coil and filters. 
Our fully trained cleaning technicians will do a comprehensive 26 points procedural cleaning to bring back the same cool/hot air you once experienced on the first day you had your split air conditioning system installed.
Remember those satisfying cool air and those heart-warming hot air? Let us bring those wonderful moments back for you.
With your Split System Air Conditioner, it is utmost important to make sure it is clean and in tip top working condition.
Besides staying cool in summer and warm in winter, you want crispy fresh air into your home with no untoward smells.
Our recommendation is to have it cleaned once a year to maintain its optimum performance.
Your family deserves uncompromised breathing air!
Fresh clean air is a must